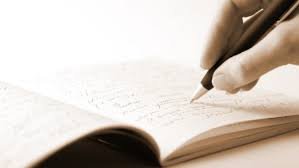 Many people aspire to a career in writing. After all, writing careers allow for creativity and self expression, and give you opportunities to research and write about things that interest you. Many people also like the idea of the flexibility that comes with a writing career. Below are a few different types of writing careers that might interest you if you're considering writing for a living.
Novelist. This is a role that many people aspire to. A novelist writes works of fiction for a living. Novels that are sold are usually paid for with an "advance", or an up-front lump sum, and then with royalties. Royalties are a percentage of the price of each book sold. Making a living as a novelist is quite difficult, as it is a very
competitive field, and royalty rates tend to be quite low. Aspiring novelists will likely need to supplement their writing income with other different types of writing work.
Non-fiction and academic writing. These writing careers can be quite diverse, with a variety of different writers working on different projects. Non-fiction books may include academic texts, biographies, or other informative texts. Academic writing is usually quite specialized. To write in these fields, authors and writers usually need to have some sort of expert knowledge, or be well-known in their area of interest.
Journalist. Journalists and freelance writers usually work for a particular publication, or have a relationship with one or several publications where they can submit their work. They can write a variety of different types of articles. These may include feature articles, which are long, informative articles, and in the case of investigative journalists, news reports. Journalists and freelancers may also write short columns or other material as needed.
Content writers. With the advent of the internet, content writing has become one of the more popular writing careers.
Content writers write content for a variety of sources. They may write material such as web page content, blog posts, short articles, and biographies. Content writing can be quite versatile, and can be a good stepping stone to a career as a freelance journalist or a novelist.
Copy writing. Everyone's seen the surge in demand for copy writing on the internet. Copywriters write advertising copy. That is, they write ads for businesses, and write appealing descriptions of businesses and
their products. The main goal of the copywriter is to catch the eye of their clients' potential audience and consumers.
Successful copywriters can make very good money in their writing careers.
There are a variety of writing careers available to aspiring writers and authors. Try your hand at one or more, and you may find that niche that you like. Some writing jobs are great stepping stones to other roles, while others are great for keeping your skills sharp while bringing in extra income.